Get HIPAA Compliance
Fast, Easy, Effective, Affordable
Secure Your Business
From Legal Penalties
$50,000 Average HIPAA breach fine
56% Cyberattacks increase annually
23% deals are won or lost on HIPAA
Discover the Ultimate HIPAA Compliance Solution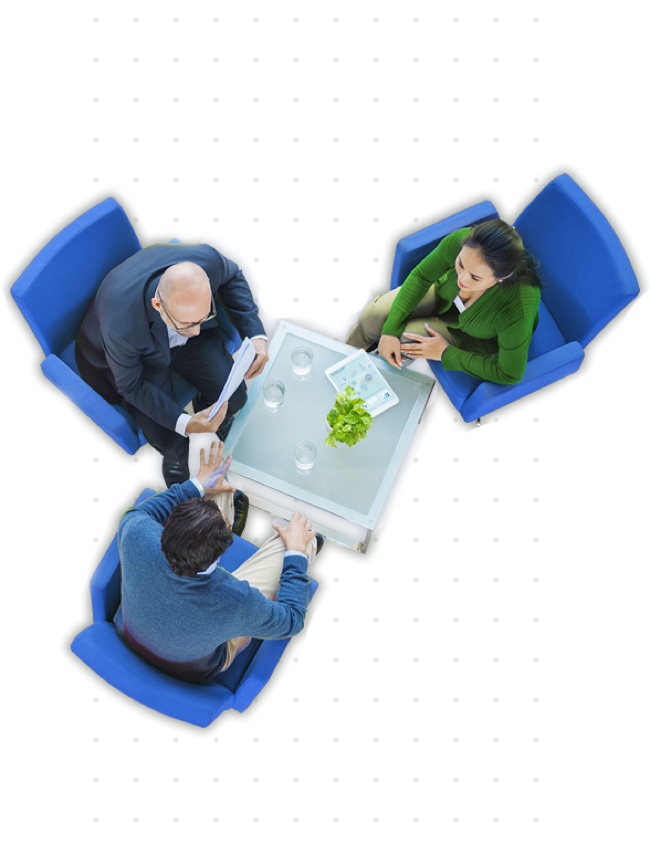 HIPAA compliance is the deciding factor behind 23% healthcare business contracts in United States. Cyberattacks on healthcare organizations are rising up by 50% every year. HIPAA breach fine costs around $25,000 at an average.
Five Stars HIPAA Compliance Service with a team of experts specialized in providing the best quality and affordable HIPAA compliance service. Our team conducts a thorough risk assessment to analyze your existing security coverage, identify the gap, develop an customized plan, and deploy it the most effective and stress free way to make your healthcare business HIPAA compliant.
Why Five Stars HIPAA Compliance Service?
Affordable HIPAA Compliance Pricing
At Five Stars HIPAA Compliance, we are committed to maintaining affordable and transparent pricing for our clients, without sacrificing quality or coverage. We empower our clients by allowing them to select the coverage they require and set a price point that suits their budget. Based on business type, Health Services (e.g. Medical Practices, Doctors, Nurses, Therapists, Psychologists, Counselors, Dental offices, Chiropractic), Software Services (e.g. EMR, EHR, Telehealth, Patient apps, Mobile apps, Medical Imaging Solutions) and Support Services (e.g. Medical Billing Services) can decide where they need our services and what areas they are already covered. For scope discussion and discounts, Book Free Consultation with our experts.
| | | | | | |
| --- | --- | --- | --- | --- | --- |
| HIPAA Compliance Breakdown | Price | Per | Health Services | Software Services | Support Services |
| Security Risk Assessment | $1000 | Business entity | Required | Required | Required |
| Policies and Procedures Development | $1500 | Business entity | Required | Required | Required |
| VAPT for Application | $1500 | Application | Not Required | Required | Not Required |
| VAPT for Cloud/Hosting/Network | $1500 | Infrastructure | Optional | Optional | Optional |
| Information Security Officer Enablement | $1000 | 1 member | Required | Required | Required |
| Incident Response Team Enablement | $1000 | 3 members | Required | Required | Required |
| Training for Staff/Employees | $20 | Trainee, Annual | Optional | Optional | Optional |
| Breach Support Service | $500 | Incident | Optional | Optional | Optional |
| Compliance Audit Service | $1000 | Audit/Annual | Optional | Optional | Optional |
Who needs HIPAA Compliance and under what scope?
HHS HIPAA Rules are very clear about what businesses are considered as Covered Entities and their Business Associates subject to HIPAA regulations.
De-Risk your Business from HIPAA Violation Fines and Penalties
Health Insurance Portability and Accountability Act (HIPAA) non-compliance has devastating consequences, severe reputation damage, crippling fines and bankruptcy risks, depending on the severity and level of breach. As a Healthcare Provider, Medical Billing Service, Health Plan, Clearinghouse, Health-IT / EMR/ EHR Application Vendor, or a Business Associate handling sensitive health information, you cannot afford to ignore HIPAA compliance, strict rules and regulations designed to protect patients' privacy and the security.
The HIPAA fines are imposed by the Department of Health and Human Services' (HHS) Office for Civil Rights (OCR) under 4-tiers penalty structure for violations based on the level of negligence. Fine amount varies for each case, depending on the factors such as the severity of the violation, the number of individuals affected, and the organization's compliance history. On HIPAA Compliance, there is a lot to learn from the HIPAA breaches cases, as Warren Buffet once said:
It's good to learn from your mistakes. It's better to learn from other people's mistakes.
01
eClinicalWorks fined $155 million
In 2018, eClinicalWorks, one of the largest electronic health record (EHR) vendors in the United States, was fined $155 million for falsely claiming that its software complied with certain certification requirements. The vendor also allegedly failed to adequately protect patient data and engage in timely problem resolution.
02
Anthem Inc. fined $16 million
Significant HIPAA fine was issued in 2018 against Anthem Inc., one of the largest health insurers in the United States. Anthem was fined $16 million following a cyberattack that exposed the personal information of nearly 79 million people.
03
Advocate Health Care Network fined $5.55 million
Federal regulators have smacked Chicago-based Advocate Health Care with a $5.55 million fine in the wake of an investigation into three 2013 breaches. The largest incident, involving four stolen unencrypted computers, affected about 4 million individuals.
04
University of Texas Cancer Center fined $4.3 million
Hefty fine was levied in 2019 against the University of Texas MD Anderson Cancer Center. The institution was fined $4.3 million after an investigation found that it had failed to properly encrypt electronic devices containing sensitive patient information, leading to multiple data breaches.
05
Children's Medical Center Dallas fined $3.2 million
In 2017, Children's Medical Center of Dallas was fined $3.2 million after several data breaches resulted from unsecured patient data. The breaches exposed the personal and medical information of thousands of patients, including minors.
06
Concentra Health Services fined $1.725 million
In 2014, Concentra Health Services, a subsidiary of Humana Inc. that provides medical and wellness services, was fined $1.725 million for HIPAA violations related to the theft of unencrypted laptops. The thefts exposed sensitive patient data, including Social Security numbers and medical information.
07
Raleigh Orthopaedic Clinic fined $750,000
In 2016, Raleigh Orthopaedic Clinic in North Carolina was fined $750,000 for HIPAA violations related to a vendor's services. The vendor had created a public directory that contained the personal information of nearly 20,000 patients, leading to a breach of sensitive patient data.
08
Catholic Health Care Services fined $650,000
In 2016, Catholic Health Care Services (CHCS), a nonprofit organization that provides management and support services to six skilled nursing facilities, was fined $650,000 for HIPAA violations related to a data breach. The breach occurred when an employee's iPhone was stolen, exposing the personal information of more than 400 patients.
09
Anchorage Mental Health Services fined $150,000
In 2014, Anchorage Community Mental Health Services in Alaska was fined $150,000 for a HIPAA violation related to a business associate. The vendor had failed to securely store backup tapes containing sensitive patient data, resulting in the exposure of patient information.
10
Filefax Inc fined $100,000
In 2018, Filefax, Inc., a medical records storage and disposal company, was fined $100,000 for HIPAA violations. The company had left medical records containing sensitive patient data in an unlocked truck in an unsecured parking lot, leading to the exposure of patient information.
Five Stars HIPAA Compliance Service is here to help you navigate the complex HIPAA landscape and safeguard your organization against costly fines and potential legal action. Our comprehensive compliance solutions are tailored to suit the unique needs of your organization, ensuring that you not only meet but exceed HIPAA requirements. Contact us today to learn more about how we can protect your business and provide you with the peace of mind you deserve.
Frequently Asked Questions (FAQs) about HIPAA Compliance
Here are some of the more commonly-asked HIPAA Compliance questions and with answers:
01
Who Performs HIPAA Audits?
The Department of Human Services' Office for Civil Rights (OCR) has jurisdiction to conduct HIPAA audit, inspection or inquiry for any covered entities or business associate described
here
.
02
How many years is HIPAA certification good for?
HIPAA logs need to be retained for at least 6 years so it is usually said that the certification is good for a minimum of 6 years. But in reality there is no fixed term of HIPAA certification expiration. However, businesses need to train their employees annually for any modifications or new rules introduced.
03
Can you get Free HIPAA Certification for your business?
There are free HIPAA trainings, course and resources but they just offer knowledge. Business requires applied knowledge, documented policies, implemented procedure and monitoring for an effective HIPAA compliance.
04
What is HIPAA and HITECH?
HIPAA stands for the Health Insurance Portability and Accountability Act, which was passed by Congress in 1996. The law, among other things, provides rules and guidelines for healthcare providers to protect and handle patients' protected health information. HITECH stands for the Health Information Technology for Economic and Clinical Health Act, enacted as part of the American Recovery and Reinvestment Act of 2009. HITECH updated HIPAA to include and promote the adoption and meaningful use of health information technology. When we talk about HIPAA we also include HITECH as well.
05
What is a Covered Entity?
Covered Entities are institutions, organizations, or individuals who electronically transmit any health information in connection with transactions for which HIPAA has adopted standards. According to the U.S. Department of Health and Human Services, Covered Entities fall into three categories: (1) health plans, (2) health care clearinghouses, and (3) health care providers.
06
What is a Business Associate?
A Business Associate is a person or entity that performs certain functions on behalf of a Covered Entity that involve the use or disclosure of protected health information. Technically, HIPAA only applies to Covered Entities; however, Covered Entities may not be fully capable of handling all of their business activities without some help from outside their business. Therefore, HIPAA allows Covered Entities to disclose protected health information to a Business Associate if the Covered Entity obtains assurances that the Business Associate will use the information only for the purposes for which it was engaged and how it will safeguard the information from misuse.
07
What is Protected Health Information (PHI)?
Protected health information, or PHI, is any information about health status, health care treatment, or health care payment that is created or collected by a Covered Entity or Business Associate and can be linked to a specific individual. There are 18 data points categorized by HIPAA that fall under PHI, ranging from names to IP address numbers and URLs to any other unique identifying number, characteristic, or code that can trace back to the individual patient.
08
What is the HIPAA Privacy Rule?
The HIPAA Privacy Rule permits the use and disclosure of PHI needed for patient care and other important purposes as long as the Covered Entity and Business Associate implement appropriate safeguards to protect the privacy of PHI, including imposing certain limits and conditions on the use and disclosure of PHI without patient authorization.
09
What is the HIPAA Security Rule?
The HIPAA Security Rule requires Covered Entities to maintain reasonable and appropriate administrative, technical, and physical safeguards to protect PHI. The Security Rule allows Covered Entities to analyze their own needs and implement solutions appropriate for their business or practice. In other words, what works for a particular Covered Entity will depend on their respective business, size, and resources.
10
What is the HIPAA Breach Notification Rule?
The HIPAA Breach Notification Rule requires Covered Entities to notify affected patients, the U.S. Department of Health and Human Services, and (in some cases) the media of a PHI breach. Most notifications must be made without unreasonable delay and no later than 60 days following the discovery of a breach. The Breach Notification Rule also requires Business Associates to notify the Covered Entity of a breach of PHI held by the Business Associate.
11
What is a Business Associate Agreement?
HIPAA requires Covered Entities to enter into contracts called Business Associate Agreements, or BAAs, with their Business Associates to ensure that the Business Associate will safeguard their PHI. The BAA spells out the permissible uses and disclosures of PHI based on the relationship between the parties and the services being performed by the Business Associates. The BAA includes many of the requirements under the Privacy Rule, the Security Rule, and the Breach Notification Rule. Progress provides you with a Business Associate Agreement to protect your data and help conform to your business's HIPAA compliance program.
HIPAA Resources, Updates and News
About Five Stars HIPAA Compliance Team
Five Stars HIPAA Compliance Solution provides the best-in-class HIPAA compliance services that help healthcare organizations and businesses protect sensitive patient information. We take care of all the compliance requirements, so you can focus on delivering high-quality healthcare services to your patients
Our team of HIPAA compliance experts has decades of experience in the healthcare industry. We stay up-to-date with the latest regulations and requirements, so you don't have to. When you work with us, you can be confident that you're getting the best advice and guidance for your organization.
Get in touch for free Demo and Quote
Five Stars HIPAA Solutions team will analyze your business compliance scope and provide you with the best, accurate and affordable plan.