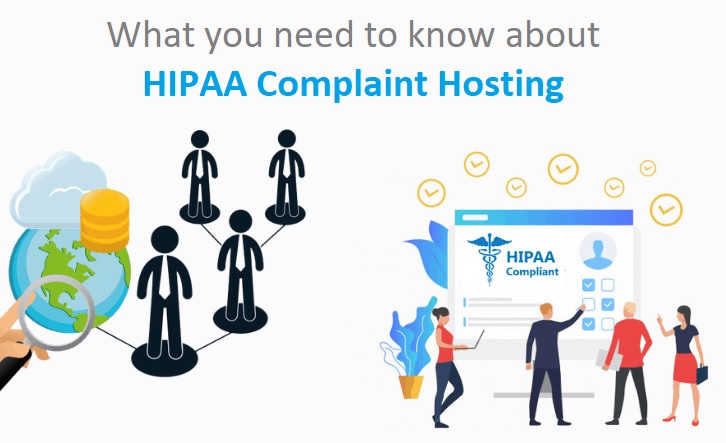 HIPAA Compliant Hosting
The protection of individuals' medical privacy is a fundamental right that must be upheld. It's imperative that healthcare information remains confidential and secure, safeguarded from any potential exploitation for profit or other ulterior motives. Partnering with a web hosting provider that adheres to HIPAA compliance regulations ensures that patient information is thoroughly protected, allowing patients to trust that their healthcare data is in safe hands. By leveraging the expertise of a HIPAA-compliant web host, patients can rest assured that their privacy is respected and that their sensitive medical information is kept confidential.

Web Hosting and HIPAA Compliance
As the use of online platforms becomes increasingly integral to healthcare facilities, having a secure and reliable web hosting service is crucial. However, ordinary web hosting systems may not be equipped to meet the strict security requirements set by government regulations. In today's fast-evolving digital landscape, hackers have become increasingly sophisticated, posing a serious threat to the privacy and confidentiality of sensitive medical information.
To ensure that healthcare organizations comply with the stringent guidelines outlined in the Health Insurance Portability and Accountability Act (HIPAA), it is essential to use a HIPAA-compliant web host. HIPAA's Electronic Protected Health Information (ePHI) subsection specifically addresses data storage and privacy, making it imperative for healthcare facilities to work with a web host that adheres to these regulations.
Partnering with a HIPAA-compliant web host not only guarantees compliance with government regulations but also provides a secure platform for storing patient information. By using such a service, healthcare organizations can rest assured that all databases and applications developed on the platform follow HIPAA rules, maintaining the privacy and confidentiality of their patient's medical information.
On the other hand, failure to comply with HIPAA regulations and experiencing a breach of protected health information can have severe repercussions for healthcare facilities. Apart from damaging the organization's reputation and leading to a loss of patients, there is a risk of hefty fines and punishment from the federal government. Therefore, choosing a HIPAA-compliant web host is an essential step in safeguarding the reputation of healthcare organizations and ensuring that patient data remains safe and secure.
Advantages of HIPAA-Compliant Hosting
When healthcare organizations work with a HIPAA-compliant web host, they can be assured of reliable and uninterrupted customer support. In case of any technical glitches, the hosting service ensures minimal downtime, allowing healthcare facilities to deliver uninterrupted care to their patients. These web hosting platforms provide ample bandwidth and valuable features like customized email and website design tools to help healthcare organizations meet their unique needs.
In addition, HIPAA-compliant web hosting services are highly convenient, with speedy page loading times and scalability to accommodate growth. They also make it easy to back up data and remove outdated information.
HIPAA compliance has three categories, with "technical compliance" being one of the most critical. This includes encrypting and authenticating data, as well as providing auditing functions to identify any potential issues. A reputable HIPAA-compliant web host can help healthcare organizations achieve both administrative and physical compliance as well. Administrative compliance involves providing proper training to staff members on data protection, restricting access to sensitive records, and continually assessing potential risks. On the other hand, physical compliance requires keeping non-employees away from devices that store data and monitoring these machines for any unauthorized access. Security cameras and alarm systems can further enhance the physical protection of data.
By partnering with a HIPAA-compliant web host and implementing necessary safeguards, healthcare organizations can focus on their primary objective: providing excellent medical care to patients. Instead of worrying about data security and compliance, staff members can focus their time and energy on delivering quality care, secure in the knowledge that their patient information is safe and protected.